The Bookworm's Corner
is weekly updates on anything bookish! What I've read through the week, any books I've bought this week that I'm super duper excited about, recommendations lists, book news - whatever! This is where the Bookworm wades in.
What I Finished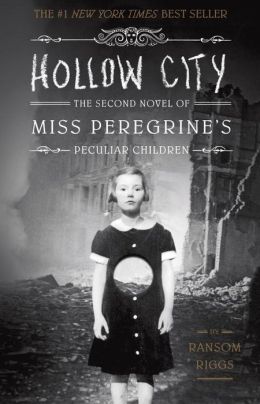 Hollow City by Ransom Riggs
Miss Peregrine's #2
YA, supernatural, time travel
3/5 stars
Jacob and the peculiar children are on a dangerous quest to find the only person who can save their headmistress and hopefully shed light on what exactly the hollowgasts and wights are after.
My initial thought as I read this sequel to Ransom Riggs' unique and spooky novel was that it wasn't as good and even a tiny bit boring. But as the story continued, I got swept up in the world of the peculiars, the wights and hollowgasts are perhaps more terrifying than before, the world building becomes more complex, the characters more endearing, and then there are some quick twists in the end that left my mouth hanging open.
Hollow City
, in the end, did not disappoint, and I
cannot
wait for its sequel.
Red Queen by Victoria Aveyard
Red Queen #1
YA, fantasy
4/5 stars
In Mare Barrow's world, Redblood are ruled by Silverbloods - cold, austere people with mysterious powers. Reds don't have any powers; they are simply there to serve. But Mare is different. Mare has powers. And they will either save her - or condemn her.
This is an absolutely promising beginning to a brand new YA fantasy series. There's been a lot of hype surrounding this book, and I'm usually quite skeptical of hyped books. But
Red Queen
lived up to expectations. While the author's terminology for the powers and the people that wielded there was a little unimaginative, that is my only real complaint about this book, and that's pretty minor. Mare is a very strong, unassuming, yet capable protagonist who doesn't shy away from a fight - even though she didn't ask for anything that happens to her. She knows there's no other choice, so she takes it head on. Cal, Maven, and Kilorn were all excellent male leads, and Elara - the queen - properly terrifying. Mare's world is brutal, there's lots of deaths and executions to enforce the realistic image of tyranny, and the romance is so cleverly woven into the plot that it's downright subtle. Even better, this book took a twist that I guessed correctly and put another twist on it, so I was equal parts pleased that I was right, and equal parts surprised. I cannot wait to see what happens in this series next.
Beth's Story, 1914
by Adele Whitby
Secrets of the Manor #1
Middle Grade, historical fiction, mystery
3/4
stars
It's the eve of Lady Beth's twelfth birthday, and she's about to inherit the famous family heirloom, the Elizabeth necklace. But someone is trying to frame Beth's new lady's maid Shannon, and as Beth investigates, she learns that her ancestral home holds all sorts of secrets!
This was a really fun, quick, easy read. The writing style is surprisingly mature and fitting for the era, and while the mystery itself is very easy to solve, it will delight its intended audience. Beth is a plucky, intelligent, and kind protagonist, and I look forward to seeing what happens next and solving the mystery of the Elizabeth necklace.
What I'm Currently Reading
-
Dracula
by Bram Stoker: On page
365
-
Twilight
by Stephanie Meyer: On page
433
-
City of Glass
by Cassandra Clare: On page
177